Boiler Service in Sioux Falls, SD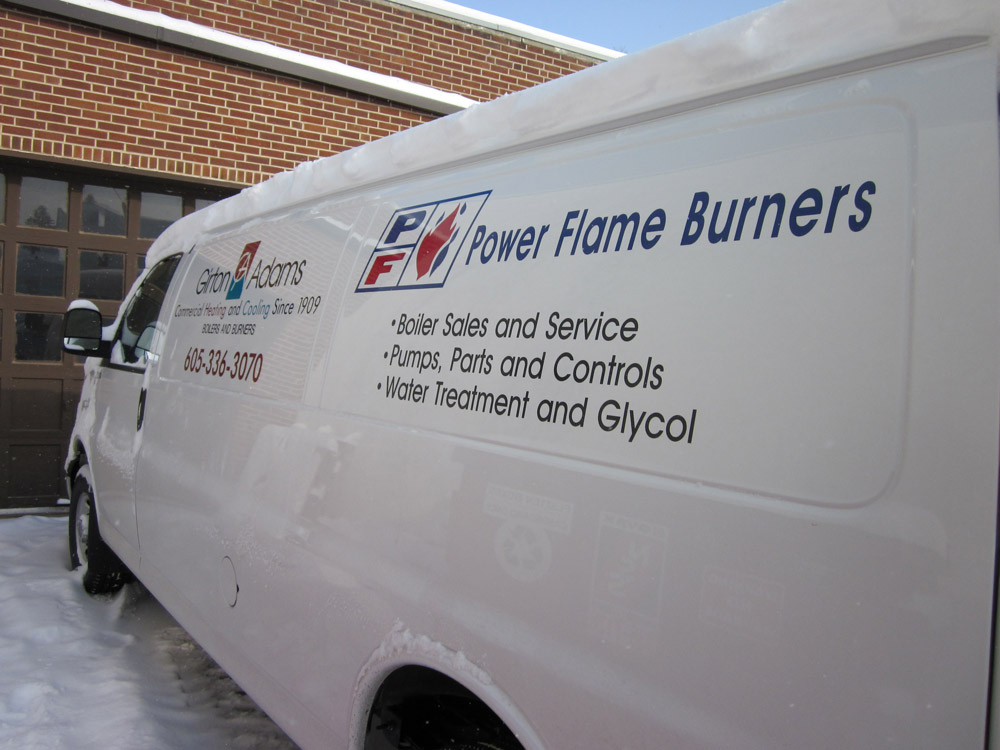 Girton Adams is a fourth-generation, family-owned business and boiler service that has been providing quality service and equipment in the PHCC and R/HVAC industries to our valued customers for over a century. Some of the brands we're proud to offer products from include:
Ace Heating Solutions
Aldrich Co.
American Wheatley HVAC Products
FSCurtis Air Compressors
Nexus Valve
Powerflame, Inc.
Security Chimneys International
UEI Test & Measurement Instruments
Wessels Company
Advantage Controls
Alyan Pump Co.
Atlantic Feedwater Systems
Flex-Weld, Inc.
Lattner Boiler Systems
Patterson Pump Co.
Sondex, Inc.
Suntec Industries Inc.
Webster
We also offer control components and control systems from the following industry-leading brands:
Antunes Controls
ASCO
AutoFlame
Fireye Controls
Heat-Timer Corporation
Honeywell Controls
McDonnell & Miller
Siemens
Finally, we're equipped to work on systems from some of the top name brand manufacturers in the industry, including:
Ajax
Bryan
Burnham
Camus
Fulton
GP Burners
Heatec
Kewanee
Lattner
L.E.S.
Lochinvar
Nexus
Patterson
Reimers
Unilux
York-Shipley Global
All Your Boiler & Ice Needs
Girton Adams was founded in 1909 by Lee Girton and his financial partner Mr. Adams, both of whose names are represented in our company name today, as a tribute to the successes of our business for over a century.
Over the past 100 years we have grown and evolved, modifying and adapting our boiler services to best meet the demands of our customers. We've gone from harvesting blocks of ice from the Sioux River for horse-drawn carriage delivery, to mass-producing and distributing pure, high-quality ice cubes in state of the art ice machines and delivery vehicles!
The heating portion of our business has also evolved, from selling coal to heat individual homes to where we stand today: a dedicated team of professionals providing and maintaining commercial boilers and burners. Today, we're seen as the most reliable and expeditious boiler service in Sioux Falls, SD, responding to the heating needs of our many customers including schools, airports, prisons, courthouses and hospitals throughout the Midwest. From water treatment for high and low pressure steam boilers, to being your source for inhibited ethylene glycol and ethylene propylene, we do it all to a level that's unmatched by any other company.
Girton Adams thrives in all that we do because we have a penchant for quality and customer service. Whether it's service to your open loop cooling tower, repairs to your closed loop heating system or just a simple delivery of wet or dry ice, with Girton Adams on the job, you know you're in for quality. Contact our repairmen and ice suppliers for boiler repair and installation, boiler parts, dry ice, and more. Take a look at a few more reasons we've been successful in all we do for the past 100 years:
We can service both open loop cooling towers and open loop fluid coolers.
Our knowledge of closed loop heating systems is unparalleled.
We are a premier distributor for propylene and ethylene glycols.
We offer water treatment for high and low pressure steam boilers.
Our staff includes a Master Mechanic, professional engineers, factory authorized service and start up technicians, mechanical engineers and manufacturing representatives.
We are the Exclusive South Dakota Representatives of: